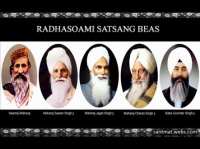 2017-08-21 06:08

*Weather**Daily quotes update*
"Life is far too important a thing ever to talk seriously about."
*Gallary:-
1.)
Images
2.)
Videos
*Dera activities

1.)
Satsang tour 2012
(in India)
2.)
Naamdan registration-2012
3.)
Satsang tour 2013
*Question answer with babaji*
1.)
In Ludhiana
.2)
Beas 30th march 2013
*This site is under construction*
*NOTE:-
"This is not an official site of Dera Baba Jaimal Singh,Radha Soami Satsang Beas,you can visit the official website of Radha Soami Satsang Beas on www.rssb.org we at www.rssb.wapsite.me are the followers of Radha Soami Faith."
1

2